SOME OF KRAZY GEORGE'S CORPORATE APPEARANCES:
.
INDEPENDENT LEAGUE
BASEBALL CONFERENCE
QUESTION:
WHAT CAN KRAZY GEORGE DO FOR YOU AT YOUR CORPORATE FUNCTION???
ANSWER: 
SAME THING HE DOES FOR FANS AT A SPORTING EVENT…
TURNS THEM INTO FANATICS!
The man who invented the Wave in 1981  can start a
wave of enthusiasm for your company.
More MOTIVATIONAL than an army of drill sergeants!
This is the man who single-handedly steps into sport's stadiums and arenas across North America and turns them into wild cauldrons of ecstatic pandemonium.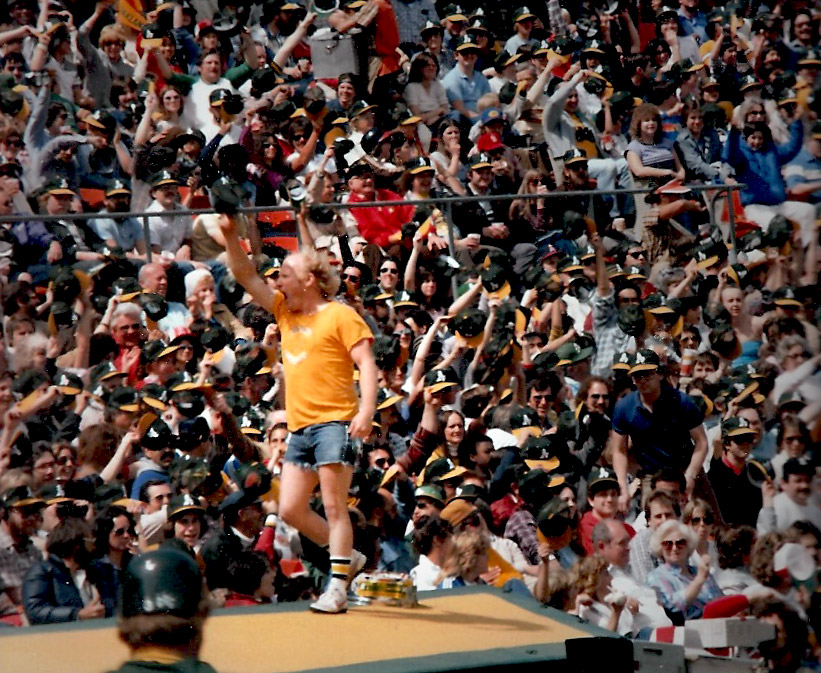 Just a man and his drum. But his effect on your company or organization's event will bring out the best in everyone in attendance while setting an atmosphere of excitement and high morale.
You will come away saying, "I never thought life could be this good. I now see everything more clearly and I must conquer all that is before me!"
---
---
Awsomely MEMORABLE  – An experience that lasts a lifetime!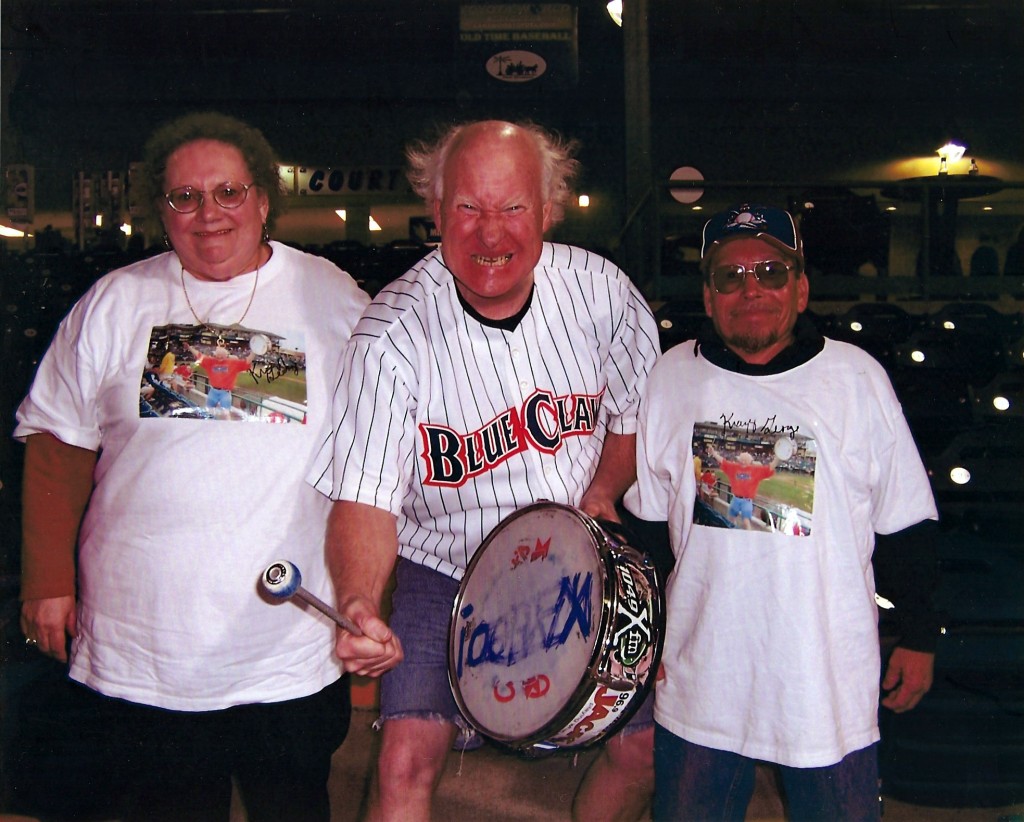 Watch for years to come, as your cohorts recant their moments in the presence of greatness. Delight in their embellishments as they tell their tales of rubbing shoulders with a legend. Be able to say that you were there the day your company's motto was forever changed to two simple words, "Get Krazy!"
---
Unique CUSTOM-MADE geared to enhance your theme!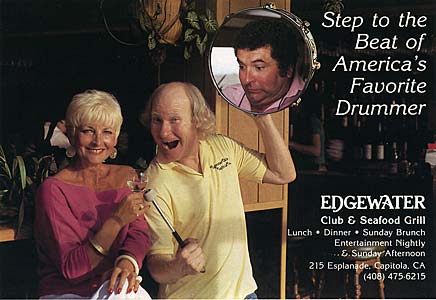 Most gatherings share a common element – they want their group to get fired-up about something. Sell more, buy more, learn more, be more, give more or join more – that about sums up most reasons to meet.
---
Motivator par Excellence!
Internationally famous Krazy George once motivated a sold-out stadium of fans to all do the same thing at once.
The Wave was born. Since that first Wave hit California (October 15, 1981 – NY Yankees @ Oakland A's, seen live on NBC) billions worldwide have been motivated to stand up and cheer. A long successful career of leading cheers for the NFL, Major League Baseball, NHL, NBA, MLS, college and minor league teams has proven there is no one who can whip up a crowd like Krazy George. When called upon, George provided his talents for the United States Men's and Women's National Soccer teams.
---
Your Corporate Team
Teams quickly learned that George could do more by himself than a squad of cheerleaders, mascots and pep squads put together. The reason for this is that Krazy George never met an audience he didn't like. It simply isn't an option to not cheer along with George. Teams quickly learned that a cheering crowd was a happy crowd. Corporate America ( IBM, Pepsi and FedEx to name-drop a few) soon realized they could unleash this unbridled enthusiasm on their meetings and seminars. Sports or business – same results – fired up and entertained people.
You can't fake what this man has. It takes a love of life like no other you have ever seen. This man never has to put on his game face – it's there even in his sleep. Even his walk tells you this is somebody who is really charged-up about something. You've heard the saying that someone has an "infectious personality." Krazy George brings an epidemic of enthusiasm wherever he goes.
---
"Krazy George is truly something to cheer about!"